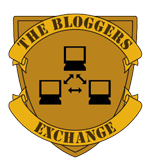 This is a new exchange link program that I will try to update each month. If you want to be a part of it, please kindly fill-up the form, put the badge in your sidebar linked to this page. Thank you!
*Please make sure to put the BADGE anywhere in your blog,I will check it first before putting your link.Thanks!
**Link Submission is CLOSED until next month.**
For those who already created a post or page of all the linkies,please submit your link HERE. Thank you!